New version of emergency poster has more pictograms
BART is piloting a new version of the important emergency evacuation maps in train cars, starting with about 50 of the new posters to see how they are received.
The posters contain the same basic information but uses more pictograms, and fewer words, to show how to safely evacuate from the train in different emergency scenarios, and other safety information.
For example, the new posters have a large red arrow pointing to where the intercom to speak to the train operator is located on the train, and an image of a face speaking. (Instead of stating in narrative fashion that the intercoms are located at either end of the train.)
Spanish and Chinese translations are also included where there is text.
"The experience at transit agencies worldwide has shown that pictograms are especially useful in communicating information across languages, with less translation needed," said BART spokeswoman Alicia Trost. "The improved design with universal signage allows more BART riders to be educated on this important safety message. Public education is an essential part of keeping our system and patrons safe and prepared."
You can read more about all aspects of safety on BART in the safety section of the bart.gov website. http://www.bart.gov/guide/safety
Here is the new version. Download a PDF of the new emergency poster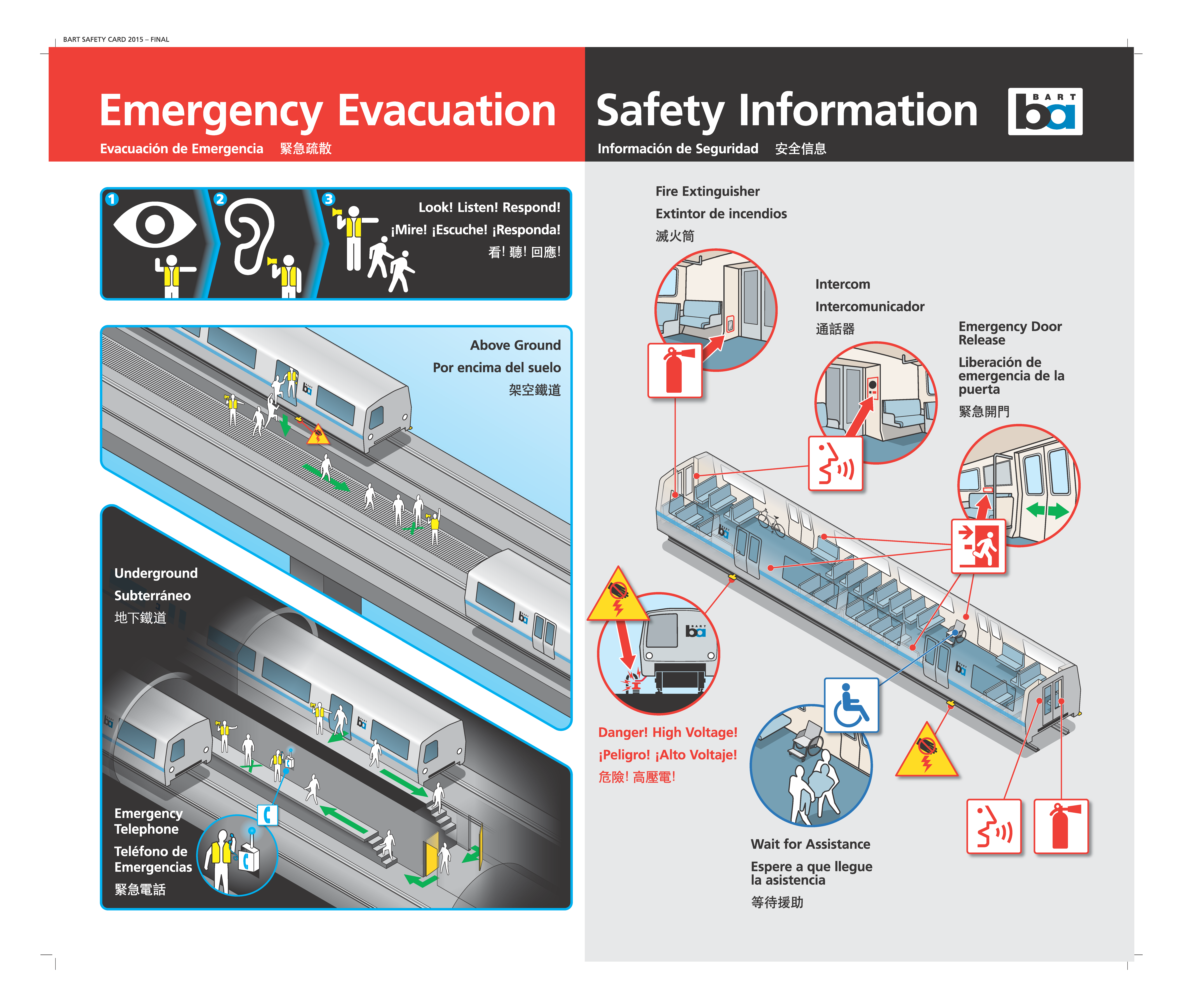 Here is the current text heavy version of the safety poster. Download a PDF version.