Work to transform Downtown Berkeley plaza begins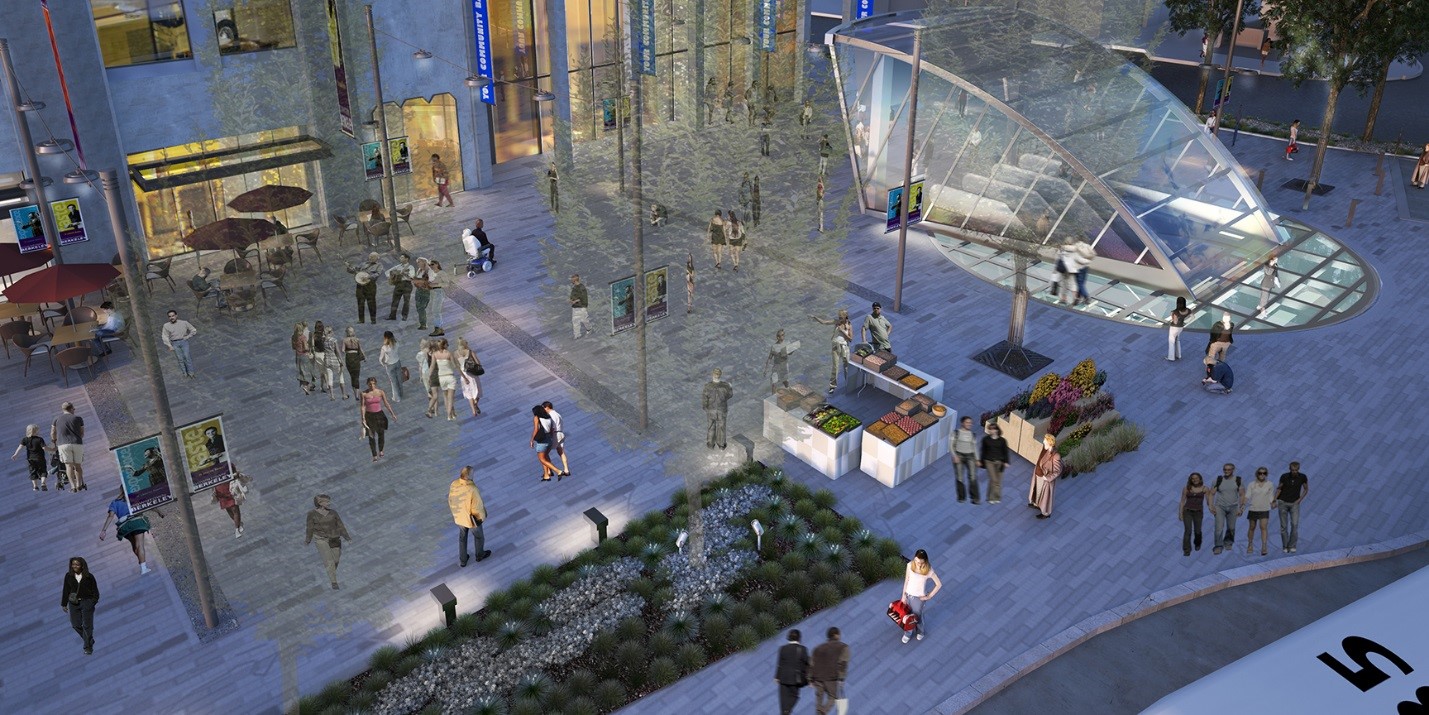 The work to transform the plaza above downtown Berkeley Station has begun. Thanks to input from the public and other community stakeholders such as the University of California, Berkeley and the City of Berkeley, this popular station will have a dramatic new look. BART will replace the brick rotunda with a sleek, all-glass canopy that will improve sight lines at street level, create more space on the plaza and allow natural daylighting/ enhanced night lighting through the BART entry while protecting the escalators. The vibrant, modern design is aimed to improve both safety and walkability while creating an open space for community events.
In April the Board voted to move ahead, in partnership with the City of Berkeley, to modernize the plaza. This $7.6M project includes a new main entrance enclosure, new furnishings, landscaping, paving, bus shelters, LED lighting and will be compliant with new statewide stormwater management standards. The project will also bring changes within the station with improved signage throughout the station and plaza.
The signage improvements on the plaza will consist of wayfinding kiosks with directional information as well as a real-time display for bus and BART departure times. Riders will have the ability to see real-time departures from the plaza level, while using features on the street such as sidewalk café seating for the storefronts nearby.
The renovation will require the temporary closure of some Downtown Berkeley Station entrances. There will be signs and maps to direct customers to the temporary locations of alternative station entrances that will always be open. BART expects the work to be completed by the end of 2017. Click here to learn more about the project.