J.J.'s Day: Utility worker is first to move up to electronics technician through pilot program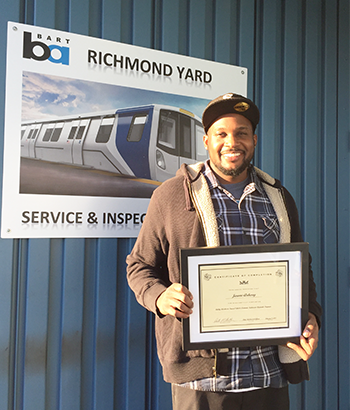 By MELISSA JORDAN
BART Senior Web Producer
Surrounded by colleagues and mentors from the Richmond maintenance shop, Jarone "J.J." Asberry on Wednesday became the first BART employee to graduate from a new Utility Worker-to-Transit Vehicle Electronic Technician (TVET) workforce development program.
A utility worker does janitorial tasks on trains and in maintenance shops; a TVET is a more highly skilled job doing preventive maintenance, troubleshooting and repair to the electronic and electro-mechanical components found in trains.
"It was tough, but I just kept pushing and pushing," said Asberry, who worked graveyard shift for most of his on-the-job training hours.
"I was interested in the program because I wanted to be proactive and look for something that can be a career with a path for advancement."
BART IN THE FAMILY
Asberry grew up as a "BART baby;" his parents, now retired, were a station agent and train operator. "I've been around BART most of my life so it's rewarding to come full circle and have my own career here," he said.
David Hardt, Chief Mechanical Officer, pictured below with other managers in the background as Asberry thanks the group, was among the supervisors, managers and friends congratulating Asberry at the graduation ceremony. "We are blazing a trail with this program," he said.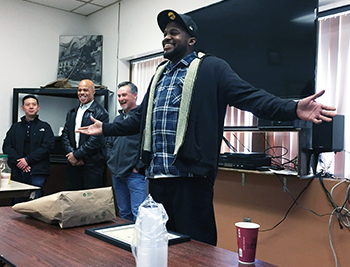 Hardt said the program serves two main goals: in recruiting, by expanding the talent pool for positions that can be difficult to hire for, compared with private-sector opportunities, and in retention, by showing candidates there are paths for career growth at BART.
Both goals benefit passengers because they help keep the pipeline full of skilled employees for maintaining and repairing trains, a very important role as BART transitions from its oldest-in-the-nation fleet to new train cars arriving in the coming months.
A TRAILBLAZING PROGRAM
The pilot program was developed starting in 2015 through a partnership between BART's Rolling Stock & Shops division and the Service Employees International Union.
Candidates first must get through a competitive selection process wit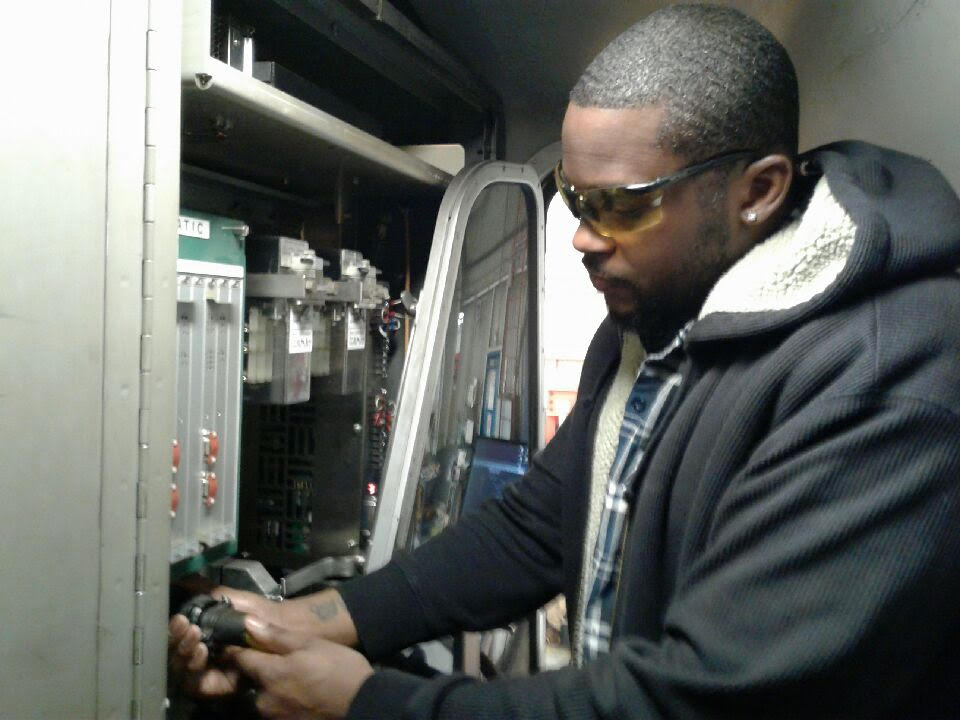 hin BART; then, they must earn an electronic technician certification or associate's degree at an approved community college and successfully complete 2,000 hours of on-the-job training with an experienced TVET. At right, Asberry is pictured in a train cab working on electronics.
MORE ON THE WAY
A second utility worker, Michael Thomas of the Concord shop, is on schedule to complete the program later this month; another group with five potential TVET upgrades and three transit vehicle mechanic upgrades is now in training.
"The program has been great for morale," said Jeff Baker, Maintenance Supervisor, whom Hardt credited with "always looking for ways to keep your folks inspired and motivated." Baker, pictured below, shakes hands with Asberry.
A BOOST FOR MORALE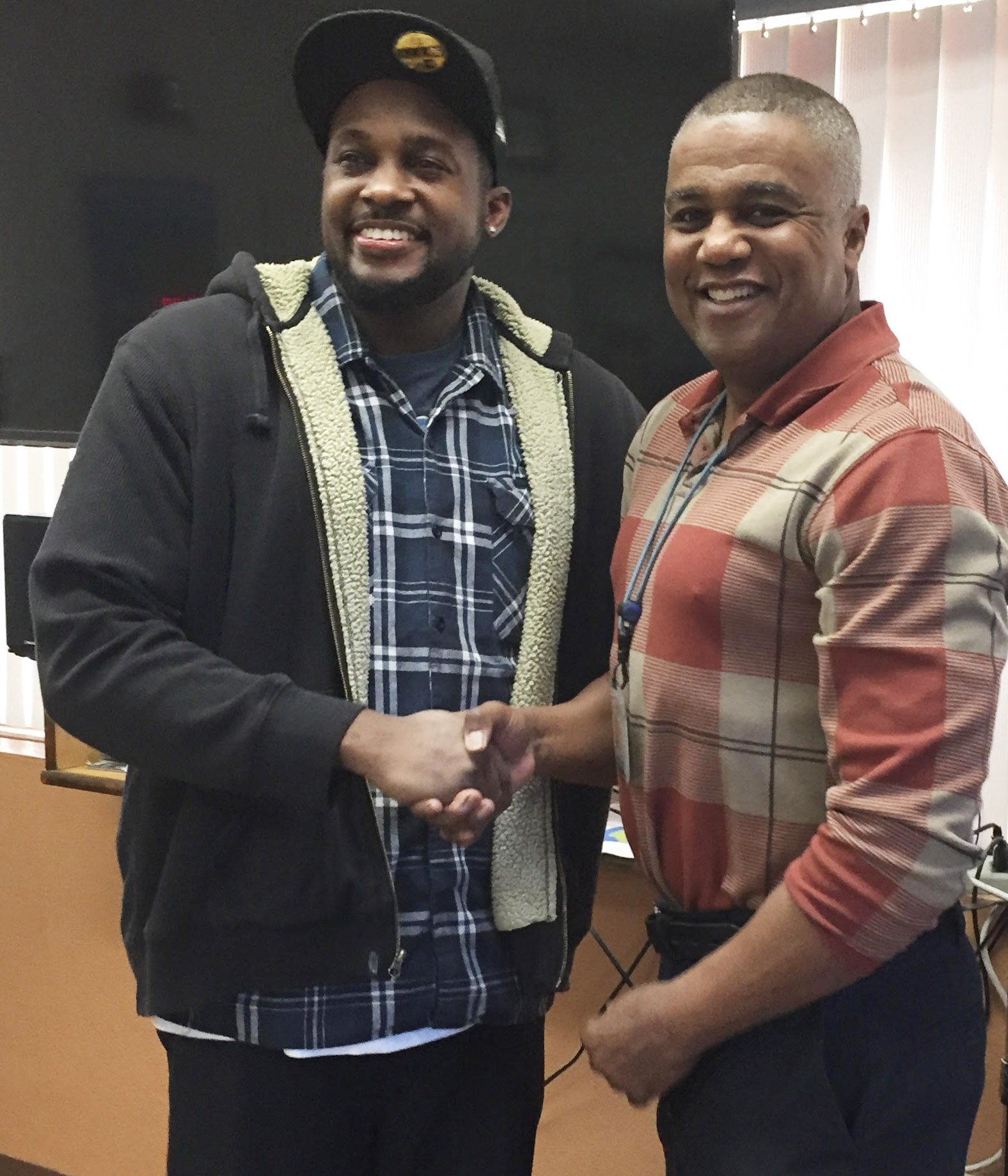 Hardt added: "We plant the seed, and then ask people, 'Where do you want to go with this job?' "
The camaraderie and closeness of the crew was evident as Asberry got hugs and high-fives, thanked his teammates and bosses, and, with a finger pointed skyward like Steph Curry after making a three-pointer, gave thanks to God.
NO CAKE, NO PROBLEM
A congratulatory cake that had been ordered had a delivery mishap, but some quick thinking by Kimberly White, the program manager for administration in Rolling Stock & Shops, saved the day with a run to the neighborhood donut shop. Along with strong coffee, the crowing of a rooster and a bright sun rising overhead, all-in-all a perfect day for a graduation.
If you are interested in careers at BART, visit www.bart.gov/jobs
Photo of Asberry working in train cab by Robert Smith of the Richmond Shop