Alert Station Agent and BART police thwart bike thief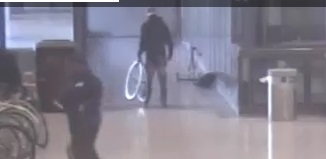 An alert Station Agent Monday morning at the Lake Merritt Station played a critical role in helping BART police arrest a suspect who investigators say was trying to steal bicycle parts.
At 9:22 a.m., the agent saw a man casing the bikes that were locked on the concourse level of the Lake Merritt Station. Police say the man took two tires off of the parked bikes and then placed them on a bike frame (pictured below) he brought with him into the station.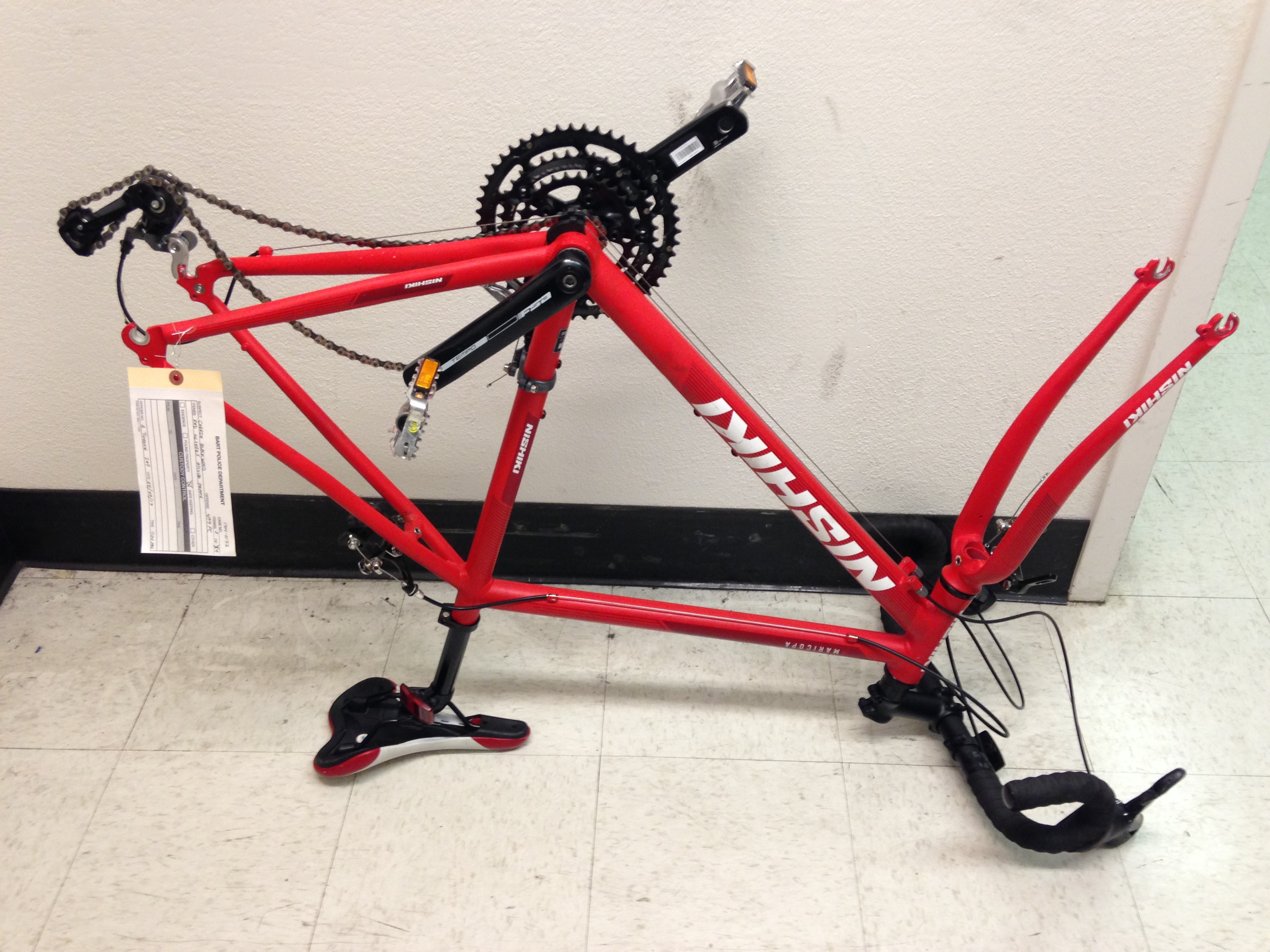 The agent called BART police officers who were able to quickly arrive and arrest the suspect. The suspect has been identified as 26-year-old Corrie Blackwood of Hayward.
This latest arrest highlights the vigilance of BART police officers and station agents when it comes to protecting bicycles parked at our stations. Those efforts resulted in a nearly 11 percent decline in bike thefts including bike parts in the BART system. In 2015 there were 757 reported bike thefts including bike parts in BART. Last year that number declined to 676.
Over the last couple years, BART has focused bike program investments on secure bike parking. There are now almost 1,500 BikeLink on demand bike lockers located at 37 stations—including all East Bay stations and all stations from Glen Park south. BART also operates seven Bike Stations, three with free valet parking and four self-park keycard facilities with more than 1,000 spaces. Additional Bike Stations and bike lockers are in the design and planning stages as BART strives to keep pace with the increased demand.