New passenger drop off construction at Walnut Creek Station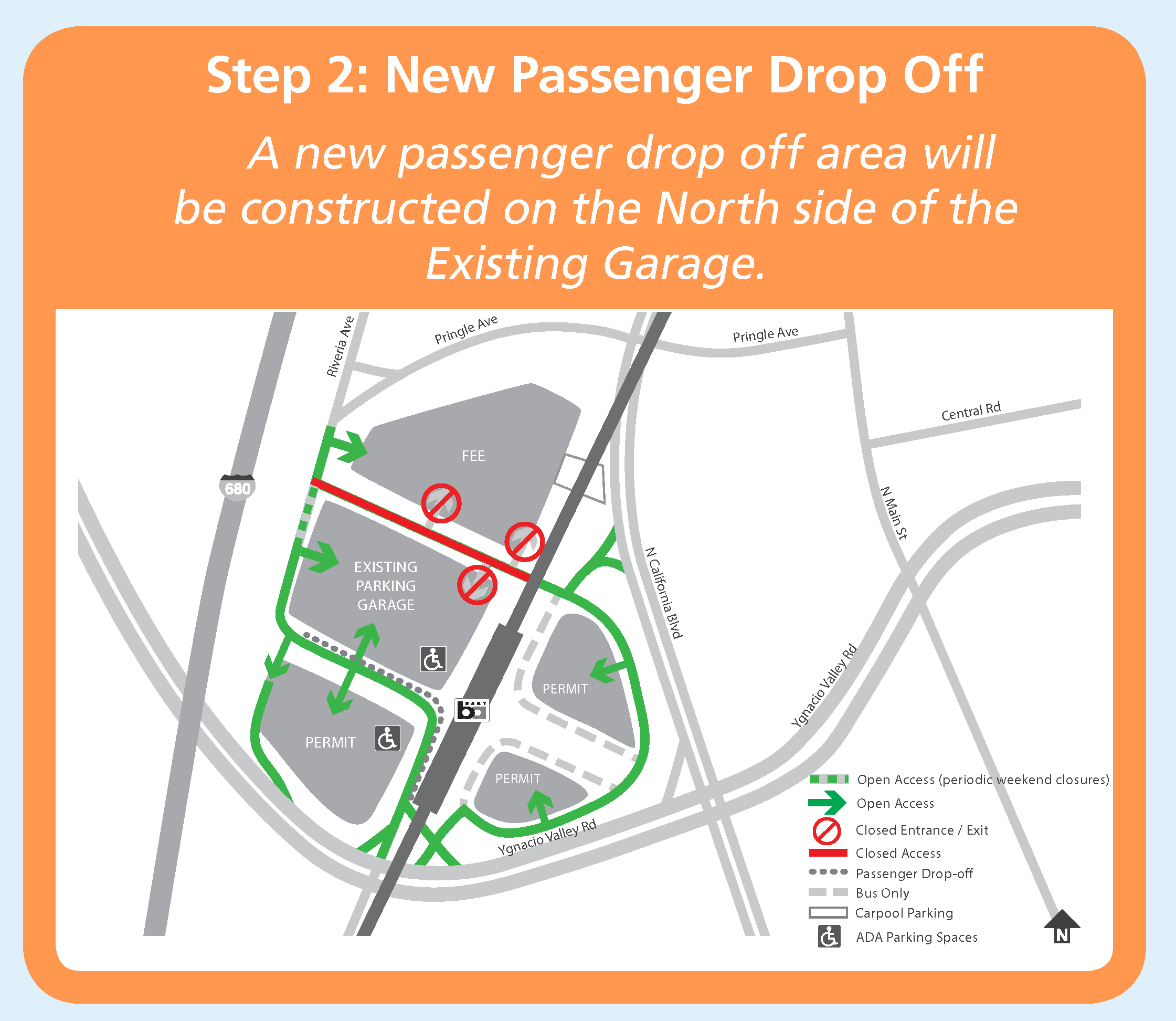 We are making improvements to parking and access at Walnut Creek Station and beginning step two of construction. A new passenger drop off area will be constructed on the North side of the existing garage as part of updates to facilities that improve access and safety for pedestrians, cars, bikes, and buses.
The project includes a new 900+stall parking garage and amenities including a new bus facility, new passenger drop-off, enhanced bike and pedestrian paths, a new BART police station, and artwork by Dan Corson. Construction of the new parking garage is anticipated to be completed by late 2018.
During the project, access to the existing garage, parking lots and access roads around the station will change in order to accommodate construction. Two of the three entrances to the existing garage will remain open at all times and there will be no loss of parking during construction. Station access for pedestrians, cyclists, cars, and buses will be maintained throughout construction.
Step two of construction will reopen the West entrance of the existing parking garage and close the North entrance to the garage. A new entrance to the North fee parking lot will be opened on Riviera Avenue on the Western side of the lot and two entrances to the North fee parking lot will be closed. See the construction access map above or click here.
Please follow instructions from work crews, BART employees, and comply with signs and fencing around work areas. There will be no interruption in BART service, and the same amount of existing parking will be available during construction.
For additional project information, frequently asked questions, and construction updates please visit www.WCBARTparking.com. If you have comments or questions about the project, email info@wcbartparking.com or call the hotline at (925) 262-2030.
We apologize for this inconvenience and appreciate your patience.