BPD announces arrests in two felony cases
Arrests have been made in connection with this Sunday's stabbing at the Lafayette BART Station as well as an armed robbery that happened on board a BART train the morning of September 11th. The two crimes are not related but both arrests occurred within the last 24 hours. Both suspects were found after BPD released images of the men from train surveillance cameras.
Fremont police this morning at approximately 3am stopped a man for jaywalking. He was later identified as 37-year-old Fredachi Stone and arrested on an outstanding warrant in connection with a robbery that happened on a BART train between the Hayward and South Hayward Stations. In that case the suspect grabbed a woman's purse after he showed what appeared to be a handgun.
Meanwhile, the suspect in the stabbing that occurred at the Lafayette Station turned himself in at San Francisco Police Headquarters Wednesday afternoon. That suspect has been identified as 24-year-old Craig Cuthbert of Salt Lake City, Utah. The release of the image in this case prompted a phone tip that helped investigators to identify the suspect. Also, BART police are moving forward with a petty theft investigation into whether the two adults who were injured in Sunday's incident stole items from Cuthbert's bag while he was sleeping.
"These two arrests highlight our commitment to public safety and making sure those responsible for serious crimes on our system are brought to justice," said BART Police Chief Carlos Rojas. "These cases also highlight the importance of having working surveillance cameras in all trains. We will continue to release images from those cameras when we think it can help us to find dangerous suspects."
The BART Police Department would like to thank the Fremont and San Francisco Police Departments for their help in arresting these two suspects.
Fredachi Stone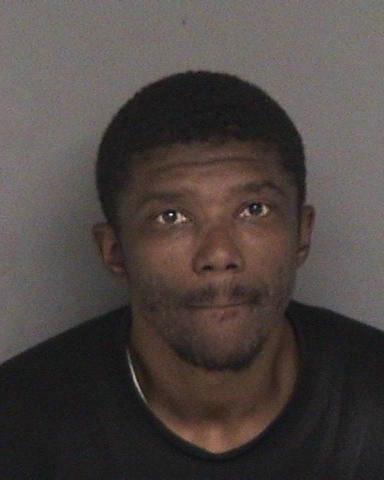 Craig Cuthbert