Computer Science Engineers innovate to improve BART rider experience -- and we're hiring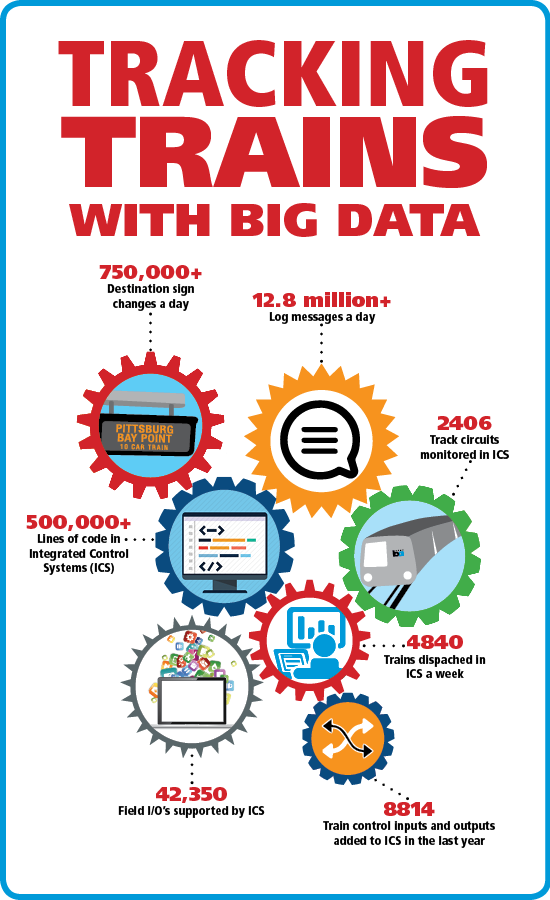 By MELISSA JORDAN
BART Senior Web Producer
Who'da thunk that BART would Splunk?

Government agencies are typically associated with byzantine bureaucracy more than with agility and innovation. But BART's Computer Systems Engineering (CSE) group is turning that on its head. They're getting into Big Data in a big way.
CSE staff produce tools to improve safety and reliability, using many data sources including the Integrated Control System (ICS) that runs trains from a NASA-like Operation Control Center.
BART also has an open-data policy under which as much data as possible is shared, allowing third-party developers to create apps to meet customer needs (see www.bart.gov/developers for that info).
CSE engineers run on tight schedules, write code, use Agile development methods and meet in stand-up scrums. (Splunk, by the way, is a San Francisco company that works to make machine-readable data more accessible and usable, and BART is using its technology). All the projects the team undertakes are aimed at improving the rider experience, in one way or another – such as spotting patterns to identify issues and fix them before they cause a problem.
Take a look at the graphic above for some of the impressive numbers from the CSE group. If you're interested in joining our team, check out the listings for computer science engineers currently posted at www.bart.gov/jobs