Maintenance Machines of BART: A key part of rebuilding the system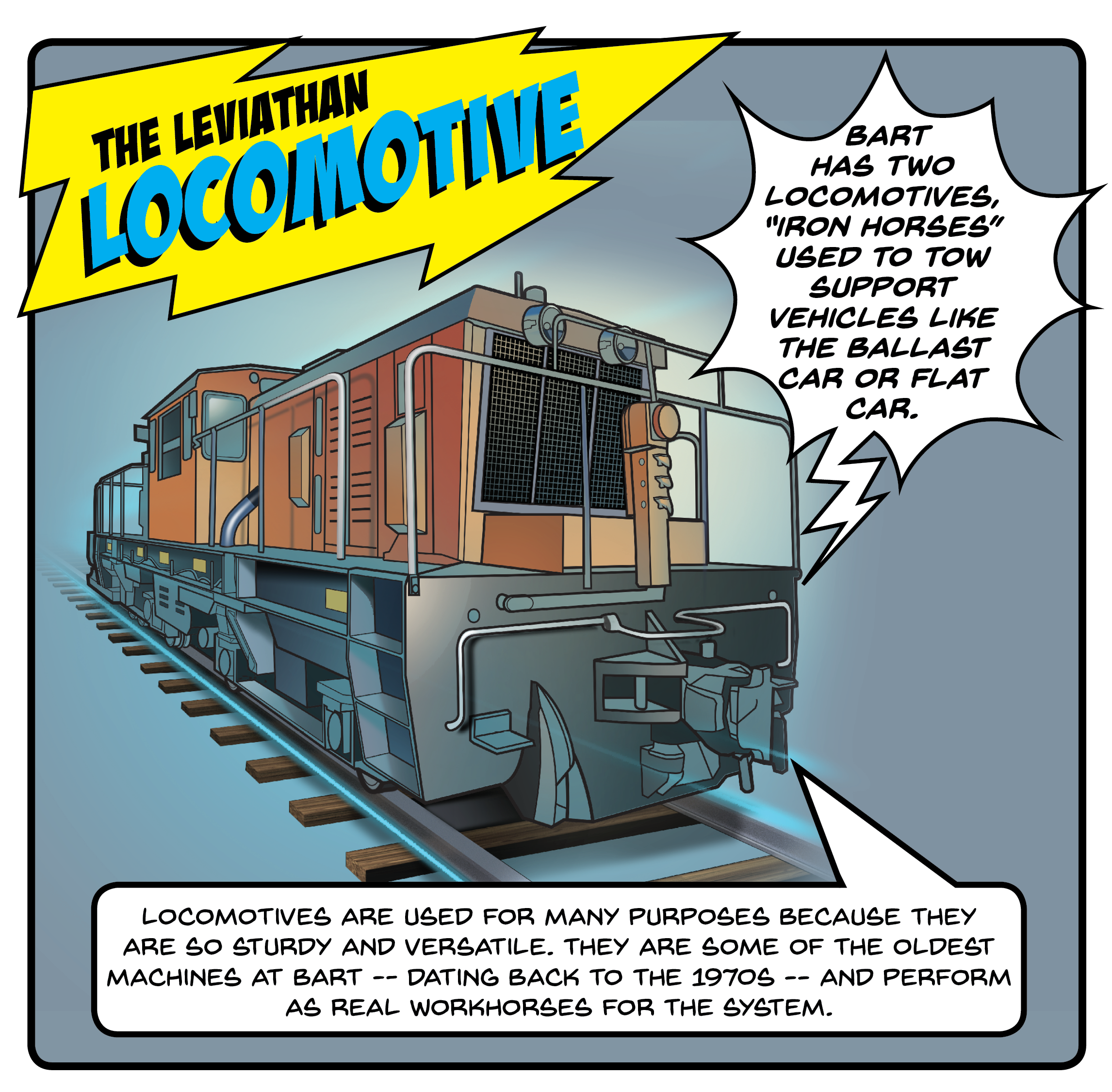 It takes more than trains to run a railroad.
Around 800 other vehicles are used to support and maintain BART operations, some of them with specialized uses that help bring customers a safer, more reliable ride.

"Trains can't run without the work done by these machines and their crews," from track inspections to maintenance or replacement of worn rails or ties, says Foreworker Eugene Texeira. These massive maintenance machines are vital in supporting BART's rebuilding efforts.
We've produced an online artwork gallery where you can view full-color illustrations of four of these vehicles: the locomotive, rail grinder, tamper and vactor. From the main page, click on each vehicle to go to a larger image with more details about each one. You can also print out black and white copies for children (or adults!) to use as coloring sheets.