BART Board green lights Lake Merritt TOD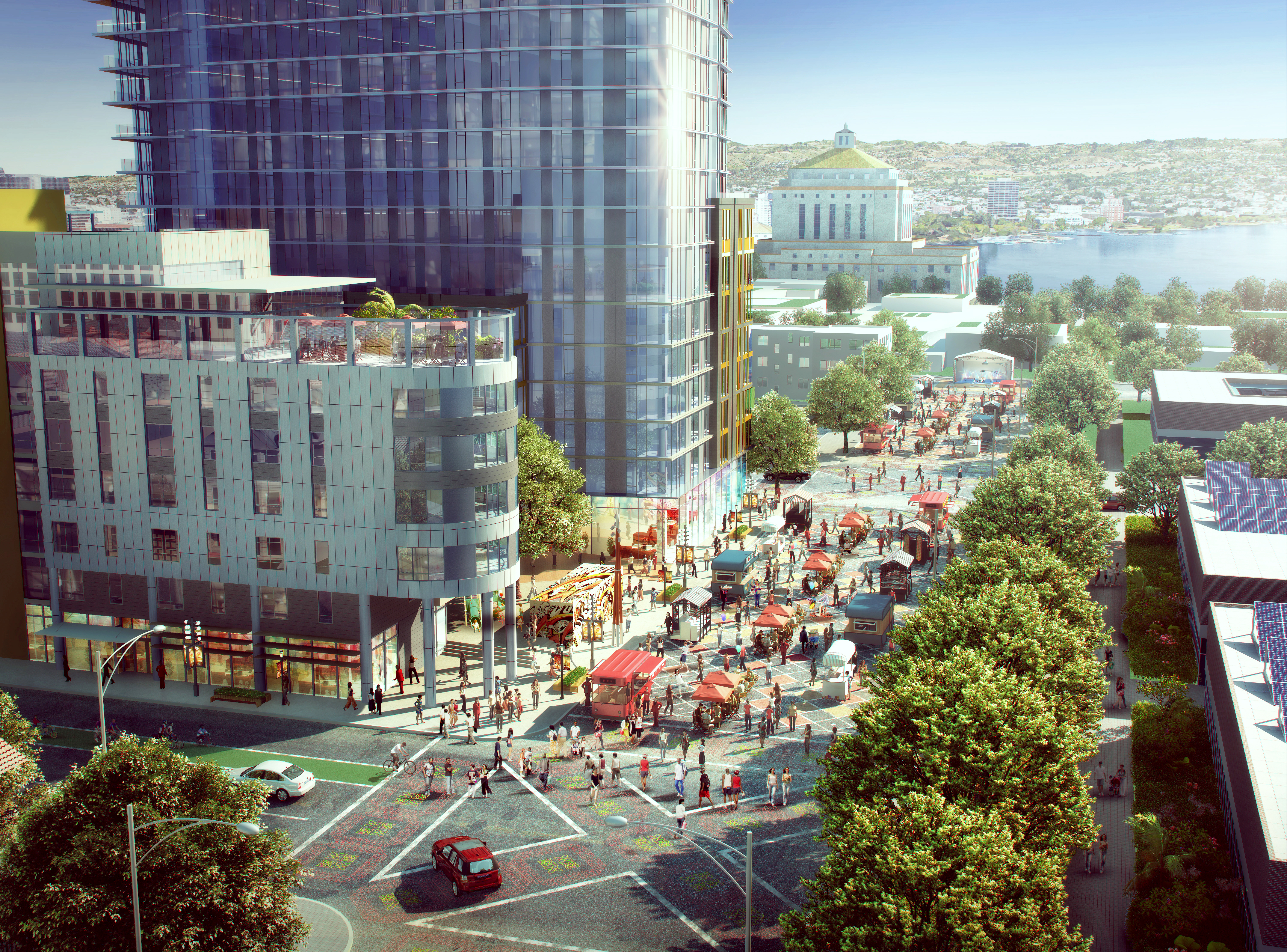 The BART Board of Directors took a major step today toward redeveloping the Lake Merritt Station area and reconnecting it to Oakland Chinatown and surrounding neighborhoods through development of a transit-friendly hub of affordable housing, office and retail buildings.
The Board voted to authorize BART staff to enter into an exclusive negotiating agreement with a joint venture of East Bay Asian Local Development Corporation (EBALDC) and Strada Investment Group with a goal of creating a transit-oriented development (TOD) above the BART station.
"This is a consequential step in realizing the promise of the Lake Merritt Station area," said BART Board President Robert Raburn. "We're looking for a development that has it all: affordable housing, space for local services, job centers encouraging a reverse commute, and support for regional and state climate goals. To achieve these goals, we are going to continue the process with strong and significant involvement of the community."
The plan proposed by the EBALDC/Strada joint venture calls for four new buildings on BART-owned lots above the station. The proposal features 519 units of housing, 44% of which would be affordable, and 517,000 square feet of commercial space for offices and shops.
Now that BART staff has the green light to enter into negotiations, the next two years are expected to be focused on project refinement and community engagement. It's too early to determine when the project might be finished and what it might cost – those important details are expected to be worked out during the negotiations.
The project is aligned with the Lake Merritt Specific Plan and BART's Strategic Plan, which states, "In partnership with the communities BART serves, we will promote transit ridership and enhance the quality of life by encouraging and supporting transit-oriented development within walking distance of BART stations."