BART seeks public input on modernizing Downtown Berkeley Station
The popular Downtown Berkeley Station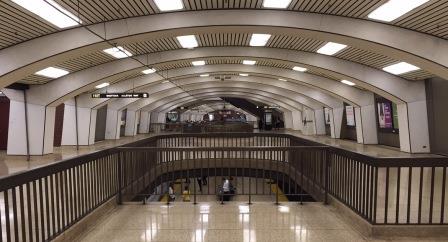 is getting a makeover; and we're seeking your feedback on what matters most to you.
BART planners are developing a long-term vision for the station which includes making changes to concourse and platform to help modernize the station and enhance our customers' overall experience. This effort is in coordination with the planned redesign of the street-level plaza.
The Downtown Berkeley Station is the closest station to the world-renowned UC Berkeley. However, Berkeley is far more than just a college town; it is a vibrant city that honors its rebellious roots, embraces cultural diversity, and has a deep sense of community – making it truly one of kind.
Join the conversation by attending one of our in-station open houses: Wednesday, September 30, from 4 pm to 7 pm and Thursday, October 1, from 7 am to 10 am; or go to the project webpage to learn more and take an online survey that will help BART prioritize the improvements.

Here is a sneak peek at some of the proposed station improvements:
Art and placemaking to reflect community identity and improve station function
Brighter and more efficient lighting
Improved access for people with disabilities
Increased safety and security
Improved pedestrian and bicycle access

Join us at one of the open houses or fill out the survey at www.bart.gov/downtown-berkeley to let us know what you think about these improvements.