Check out the new BART to Antioch train!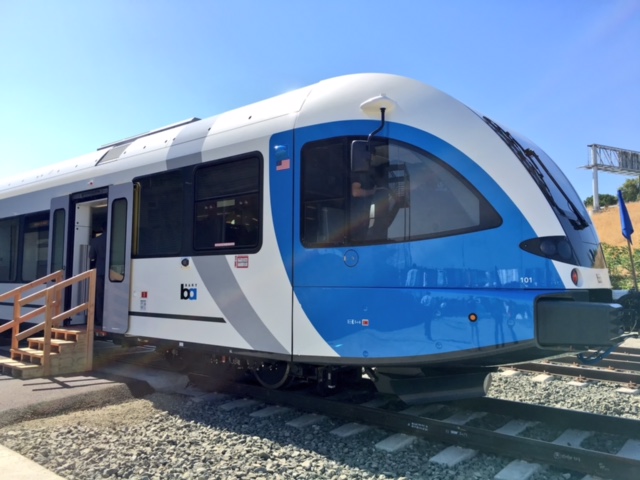 BART invites the public to climb aboard its sleek new Diesel-powered train on Wednesday, September 21, 2016 from 5 pm to 7 pm at BART's Maintenance Facility located at the end of Sunset Drive in Antioch.
The state-of-the-art, environmentally friendly Diesel trains is expected start carrying passengers in 2018; linking riders from Antioch to Pittsburg/Bay Point Station. This is your chance to get a sneak peek of the new transit technology BART is introducing to Contra Costa County.
To get your preview ticket, you may RSVP online at http://bit.ly/2cEtP9l or by calling 510 464-6257.
For detailed information about the new trains visit http://www.bart.gov/news/articles/2016/news20160630-0