Podcast: The public gets its say on critical issues facing BART PD
2017 is shaping up to be an important year for the BART Police Department. In the latest edition of our podcast series "Hidden Tracks: Stories from BART" we take a closer look at the citizen oversight model that's playing an important role in charting the direction of BART PD. The department is one of the few in the country that is overseen not just by an Independent Police Auditor but also a Citizen Review Board. Now those entities are seeking greater public input as the debate begins over proposed changes to BART PD's use of force policy.
You can also learn more about the Citizen Review Board at its website.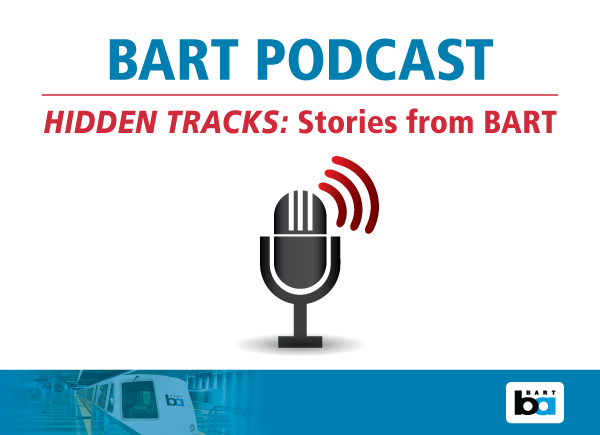 Transcript below:
---
Public oversight of the BART Police Department never stops, yet many people are not aware of the citizen oversight model that's in place to make sure that happens.
The BART Police Department is one of the few in the country to be watched over by an Independent Police Auditor and a Citizen Review Board.
"This is a hybrid system pulled together from various models but we have significantly more input into the policing at the BART Police Department than many other agencies."
BART Independent Police Auditor Russell Bloom
"I absolutely believe that having a system of accountability and a system of oversight that's external from the police department plays a very important role."
This oversight plan came in response to the fatal shooting of Oscar Grant at the Fruitvale Station on New Year's Day 2009.
The goals of the plan were not only to usher in reforms, but also to build public trust in the police department, provide for independent investigation of citizen complaints, and review of internal affairs investigations
Bloom says the efforts have contributed to an improved department.
"I do believe that since 2009 when Oscar Grant was killed there have been some positive changes, significant positive changes in the culture of the department and also in the practices and procedures of the department."
The police auditor and review board work together to help B-P-D embrace 21st century policing.
Cydia Garrett chairs the Citizen Review Board.
"I think a lot of progress has been made since its inception, the BART Police Citizen Review Board's inception in 2011. We've worked great with the previous police chief Kenton Rainey. I think he was a very transparent chief. He was very open to us, worked well with us and he was always open to our input as representatives of the citizens that ride BART."
Garrett says there are encouraging signs that reform efforts are making a difference.
"If you look at the data and we review that data monthly at our meetings they bring a report to us you, will see that use of force incidents are going down, complaints seem to be going down. So those are metrics we definitely look at."
Garrett says this year an early focus is on plans to make changes to the department's use of force policy.
"The police department has updated it and as the model goes we as the citizen review board we do review any policy changes. So that's going to be one of our biggest items to make sure that we are leading edge in whatever use of force policy the BART Police Department has. We want to continue to use the best practices that are out there and to make sure that we don't go backwards."
Garrett points to BART PD being among the first agencies in California to require that all patrol officers wear body cameras as one example of the oversight system helping to develop a significant reform.
"When those were implemented the Citizen Review Board reviewed the policy along the BART Police Department and the Office of Independent Police Auditor to make sure that we had an agreement that it was ok to proceed with the implementation. They actually showed us the technology before they were even implemented so that's the kind of transparency that's been there and what we've worked on over the years."
Garrett says public input in the debate about the use of force policy is critical.
That's why she's hoping more people will learn about the review board and show up at its monthly public meetings.
Those meetings happen at 4pm on the second Monday of each month in the BART Board Room. More information is available at bart.gov