BART Police asks public help in identifying sexual battery suspect
Tuesday May 30, 2017 Update
BART Police now have the surveillance footage from on board the train car and are releasing this new photo: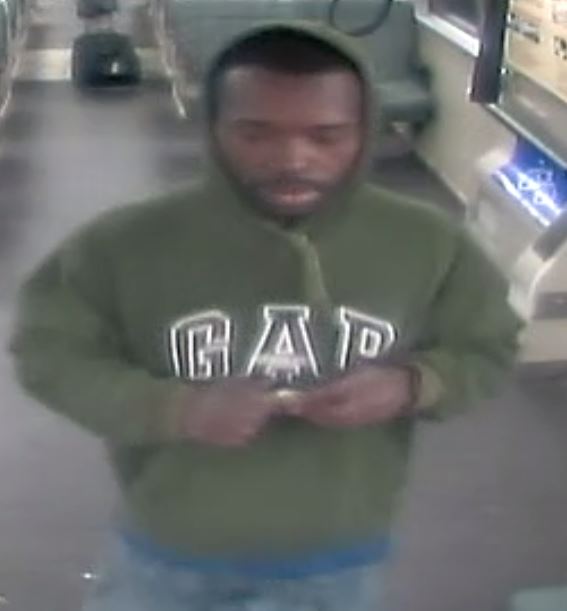 ---
BART police are releasing a surveillance image of a man who is suspected of sexual battery on board a train car this week.
The suspect is a black male, possibly 20-25 years old and is about 5'8". He boarded a Warm Springs bound train at the Richmond Station on Wednesday, May 24, 2017 around 8:35pm. He exited the North Berkeley Station sometime around 8:45pm.
We are asking our riders to contact BART Police if you see him or may know him. We'll be sharing information and images with partner law enforcement agencies as well.
The suspect sat next to an adult female on the train, tried to engage in conversation and groped her. The suspect and victim both exited the train at North Berkeley. The suspect fled the station and the victim reported the incident to a Station Agent who immediately called Police.
The victim didn't know what car number she was in or what time she boarded the train. Police got a better timeframe by reviewing station surveillance images.
"This presents a challenge to quickly find the incident train car but those efforts are underway," said BART Spokeswoman Alicia Trost. "To view video from inside the incident car we must pull the potential cars from service and then retrieve the video and review it. This is taking place now but we didn't want to wait to get the image of the suspect from inside our station out to the public."
The surveillance image released today is from the Richmond station. As of this week, there are only 35 out of 669 train cars that still need new cameras and the installation work will be done by the end of June.
Anyone with information can contact BART Police at 510-464-7040. If you want to remain anonymous, you can call 510-464-7011.