Systems Engineering: Meet the Connectors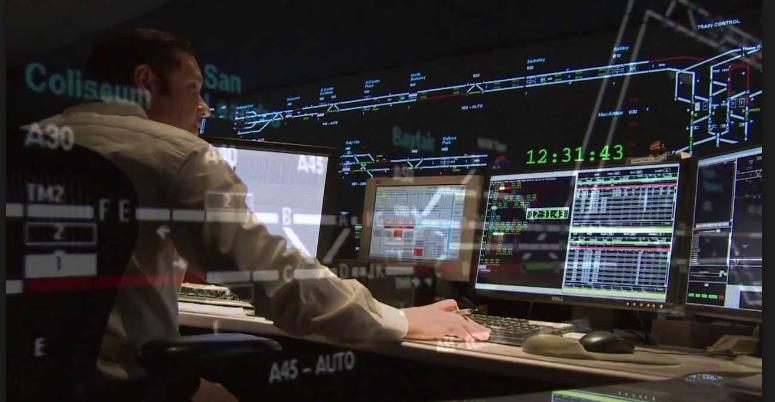 Train control engineering is one of the areas that make up Systems Engineering.
Part I in our four-part series celebrating National Engineers Week. You're invited to join in our Twitter Q&A at the end of the week on Friday, Feb. 23, from noon - 1 pm PST.
By MELISSA JORDAN
BART Senior Web Producer
The four divisions that comprise BART's Systems Engineering group have jobs that run the gamut of engineering skills, and that impact multiple areas of rider experience.
Train Control Engineering literally keeps the trains running on time, and running safely. Train Control Engineers might work on signaling equipment in the field, or on implementing new train control technology that helps improve capacity and reliability.
Communications Engineering staff work on data networks, electronics, radios, programmable logic controllers and the like. They even keep the phone lines running, so you can call in and ask for personalized help planning a trip.
Fare Collection Engineering is the group that works on ticket vending machines, fare gates, validations and parking payments, among other things. Do you have ideas for doing things better? You could work with teams to do just that, as original equipment gets modernized.
Computer System Engineering staff are working on CBTC (Communications-based train control), platform signs, SCADA, customer information systems, data analytics, web applications, cyber security, and much more. The team is looking for Java full stack developers, Systems Architects, and System Administrators.
"There are tremendous opportunities for professional development," Systems Engineering Group Manager Jonas V. Radstrom says. "We've got our fingers in most everything. Depending on what your capabilities are, the sky is the limit on what you can do."
If you have questions about these areas of BART's engineering staff, follow our Twitter Q&A on Friday, Feb. 23, from noon - 1 pm. Read the kickoff announcement about our Engineers Week activities here. And look for our next profile story on Tuesday, about the Electrical/Mechanical Engineering discipline. You can review open positions at www.bart.gov/jobs.
For easier searching, Job IDs related to our Systems Engineering positions include:
Job ID 7367
Job ID 7368
Job ID 7369
Job ID 7425
Job ID 7364
Job ID 7365
Job ID 7535
Job ID 7361
Job ID 7570
Job ID 7626
Job ID 7366