Thank you to the more than 6,000 riders who completed a seating layout survey. The survey is now closed.
Final Survey Results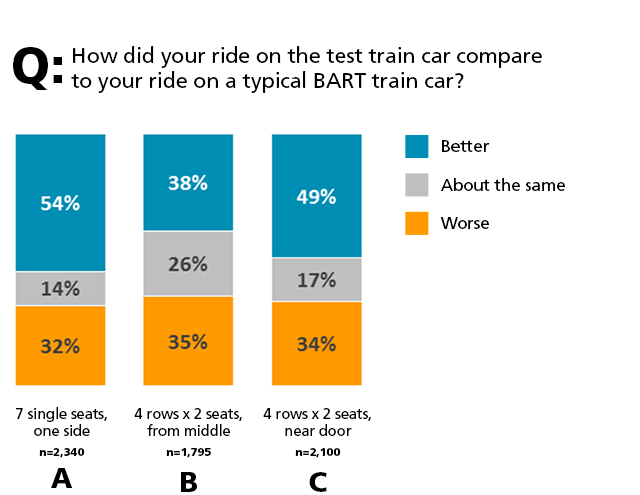 TEST CAR SEATING LAYOUTS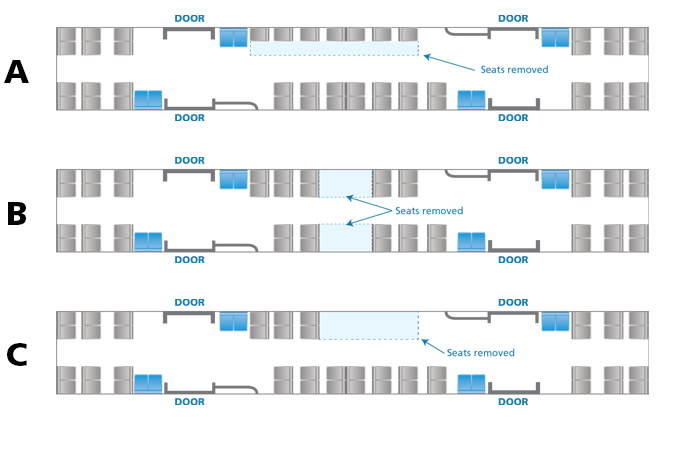 OUTCOME
Based on the survey results, BART will be making layout change "A" to 380 cars. In consideration of those who voted against the changes, however, the rest of the fleet (289 cars) will not be modified. Moreover, as new train cars arrive and BART is able to lengthen trains and eventually run trains closer together, there will be many more seats for customers. Also, BART will:
Add additional hand straps for standing passengers, including longer ones to better accommodate riders of various heights
Increase announcements and modify the priority seat color to further encourage riders to yield these seats to seniors and people with disabilities
BENEFITS OF THE PLAN
Reconfigured cars decongest doorway areas
Helps make room for people who use wheelchairs, blind customers, and others to board
Wider aisleways make more room for standing passengers
Speeds boarding/exiting by reducing choke points
Reduces pass-ups where people can't board and have to wait for the next train
Thank you for your patience as we work to accommodate our growing ridership.
Visit bart.gov/comments to share your comments.