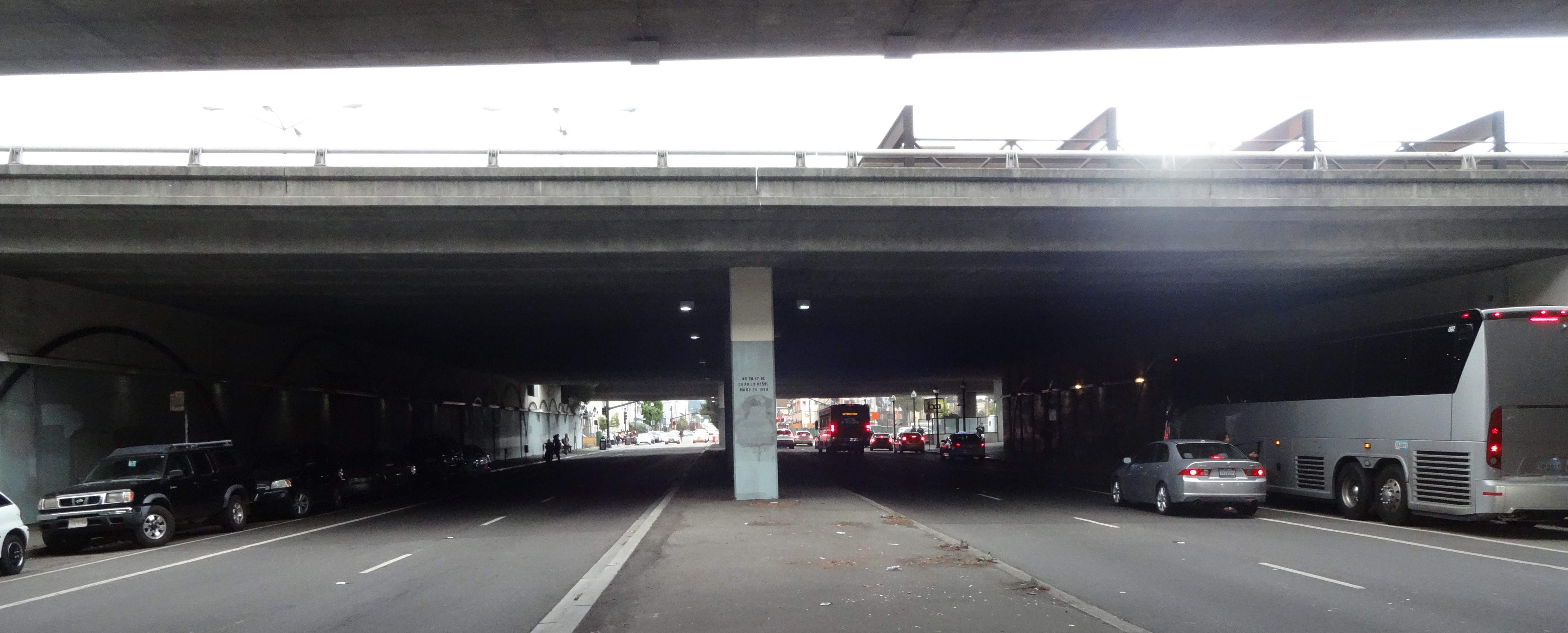 INTRODUCTION
BART is working to improve the lighting along 40th Street at the I-580 underpass at the MacArthur BART station. To develop the lighting design, BART is coordinating with the City of Oakland, Caltrans and other agencies, with input from riders and the community.
The lighting design is focused on improving the experience for pedestrians accessing the station via the underpass from Martin Luther King Jr. Way along 40th Street to the station entrance. It also will improve the experience for those waiting to get picked up or being dropped off by other transit, shuttle, taxi or ride-hailing services.
---
GOALS
BART is developing conceptual designs for lighting up the underpass at 40th Street to:

Improve safety for people walking through and waiting for buses
Create a sense of place that better connects the east and west sides of the neighborhood
Encourage walking and biking to the station
Encourage spreading pick-up and drop-off activity of shuttle operators along the underpass to take pressure off of the curbs along the plaza.
OTHER DESIGN CONSIDERATIONS
The consultant team has been tasked with considering additional points in their design, primarily:
Cost: The preliminary, high-level estimate for the installation is $0.75M-$1M, and funding has not yet been identified
Maintenance: The design should be such that it minimizes maintenance needs. In addition, a maintenance plan must be developed and agreed to by project partners to ensure that the installation continues to benefit the community well into the future.
Opportunities to re-use existing infrastructure: There are conduits and power sources already in place. If we can re-use them, then the project cost and time to complete are both minimized.

---
COMMUNITY ENGAGEMENT
BART is working with the community to achieve a shared vision for the lighting design that creates safe and welcoming access to the station. The MacArthur Lighting design project will have several opportunities for community input, through an online survey, neighborhood meetings and this website.
On-line Survey
The online survey has been closed. The word cloud below represents the words survey respondents used to describe positive attributes of their neighborhood: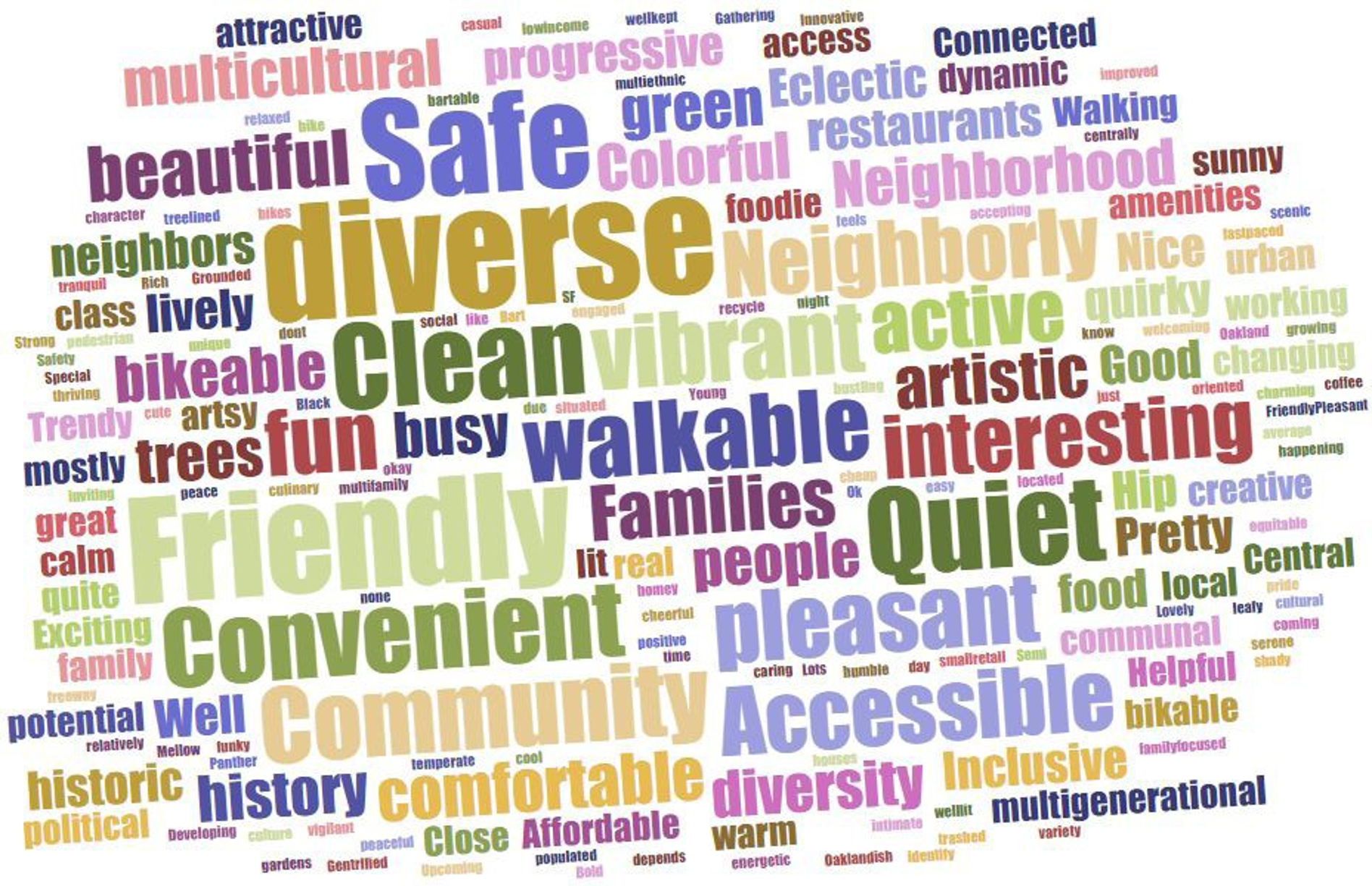 To provide additional input, please use the email address listed below.
Neighborhood Meetings
BART has presented at three regularly-scheduled neighborhood meetings to gather input on the preliminary conceptual designs. This feedback has been incorporated into the final designs. Meeting dates, times, and locations are listed below.
Longfellow Association (DONE!)
Temescal Neighborhood Council (DONE!)
Temescal Business Improvement District (BID) (DONE!)
When: Wednesday, 1/24/18 6:00 -7:30 pm
---
LIGHTING CONCEPT DESIGNS
The lighting design concepts will be posted here. Check back soon!
---
For questions or input, please email us at MacArthurLight@bart.gov.
---
If you need language assistance services, please call 510-464-6752.
Si necesita servicios de asistencia de idiomas, llame al 510-464-6752.
如需語言協助服務,請致電 510-464-6752.
Nếu quý vị cần ðược giúp ðỡ về ngôn ngữ, xin vui lòng gọi số 510-464-6752.
통역이 필요하신 분은, 510-464-6752로 문의하십시오.
Kung kailangan mo ang tulong ng mga serbisyo ng wika, paki tawagan ang (510) 464-6752.